TEST 2: CDFIs 'Make Dreams Come True' by Creating Opportunity in Rural Spaces
by Jenn Lukens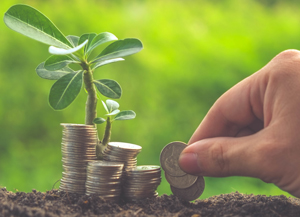 As healthcare is central to a community's growth, Community Development Financial Institutions (CDFIs) present a unique opportunity for rural health efforts to receive support. But there is a general lack of awareness of these institutions in rural spaces and CDFIs that are serving rural areas often already operate at full capacity.
Kim Tieman is the Health and Human Service Program Director for Claude Worthington Benedum Foundation, which serves Pennsylvania and West Virginia. In her work trying to grow CDFIs, she has witnessed a disconnect between local efforts and the financial assistance available at their fingertips. "When the health community needs money, they think they have to go to the bank, period, and they don't even know that CDFIs are out there and how to utilize them."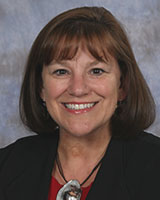 "We, as a foundation, believe in community and economic development and that, without access to capital, people cannot make all of those dreams come true," said Tieman. "The Benedum board has always seen [CDFIs] as a great tool in the toolbox, and we should try to build more of them." Foundations like Benedum have stepped in to bolster CDFI capacity in order to make a direct impact for local healthcare efforts.
What is a CDFI? Lending for Local Impact
CDFIs are mission-driven institutions that offer financing and development services to underserved communities. While the majority are located in the Eastern U.S., there are over 1,000 certified CDFIs operating in all 50 states. For certification, CDFIs are required by the U.S. Department of the Treasury CDFI Fund to provide 60% of lending or financial services to economically distressed areas, low-income communities, or minority populations.
CDFIs work to bring in funds from public, private, and philanthropic sources to support causes that will make an economic difference in a community. For CDFIs that support healthcare, economic impact is tightly connected: healthcare availability attracts more businesses to the community, which in turn enhances the local economy.
CDFIs strategically provide loans for a range of projects, often infrastructure, and can partner with other funders to strengthen the capacity of a local endeavor. By providing technical assistance and development services like business planning, financial management, and marketing, CDFIs can help build credibility that will make rural borrowers more attractive to other investors.
The Four Types of CDFIs
Community Development Banks
Community Development Credit Unions
Community Development Loan Funds
Community Development Venture Capital Funds
See the Opportunity Finance Network website to learn more about each one.